FREE SHIPPING! HAND WASH ONLY ❤️

Hate balling up your natural hair, braids, locs, weaves & wigs to fit in a regular bonnet? No problem! Sleep pretty and protect your hair with our exclusive protective kit, featuring our extra long satin bonnets AND shower caps that button !!!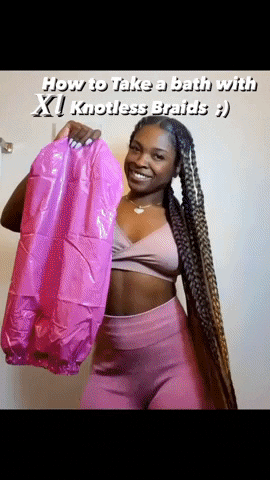 Nomore soggy, stinky bonnets in the shower!
Our Xtra Long Showercaps are made by YOU for YOU!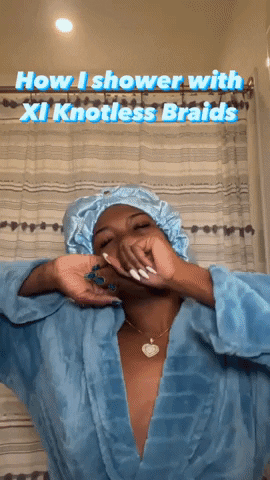 Perfect for locs, braids, weave, wigs, thick hair, long hair & so much more!
All caps are designed with a buttoning mechanism.
Simply snap the button located end of your cap to the latch located at the front/top of your head & your all set!
Your edges are also protected! No more headaches from the need to use a scarf to tie your hair down!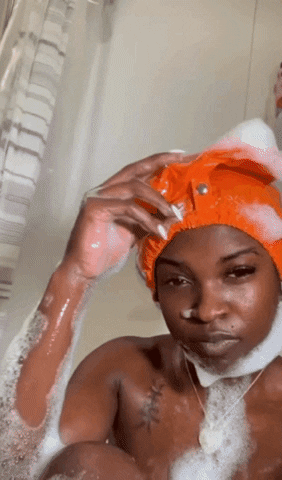 Close to 2ft in length with a snug elastic band at the brim, not only can our bonnets contain any kind of lengthy hairstyle, they preserve and protect your hair while providing style and comfort in ANY situation!
Dnt Forget about the amazing  button feature that allows you to keep your hair up even as you sleep or shower, our bonnets ensures that your hairstyles will last as long as possible while keeping them in pristine conditions!

Guaranteed to keep your braids in the best shape possible, you will IMMEDIATELY notice a difference after spending a night in one of our bonnets!
With our variety of colors, Knotless Kay is here to provide you with a cute, stylish, comfy bonnet for any occasion! Don't be afraid to run out the house!
 HAND WASH ONLY!!
Enjoy your shower time without wet hair worries! <3